Our Celebration Continues
Thank you for an incredible 19th Annual Gala & Auction!
With your partnership and support, we again broke records–together we raised more than $630,000 for our wraparound services that touch the lives of 10,000 community members each year.
View the 2022 NAYA Gala & Auction photo album here
What a wonderful night and a beautiful Return to Community! Thank you for your generous support of our 19th Annual Gala and Auction, the largest celebration of Native American Heritage Month in the Pacific Northwest. And celebrate we did! We were honored that you joined us–it was wonderful to be able to gather in person, and we could feel the energy and support come through the livestream for those who joined us virtually. Your participation in our celebration made it an evening to remember!
With a beautiful blessing from Cowlitz Spiritual Leader Tanna Engdahl, Honor Song by the Black RiverSingers, inspiring appeal by the amazing PSU Student Kobe Norcross, and the return of concert violinist Swil Kanim, the spirit of love and vision of hope for the future shone through–we celebrated Native culture and your wonderful support in true NAYA style.  Thank you!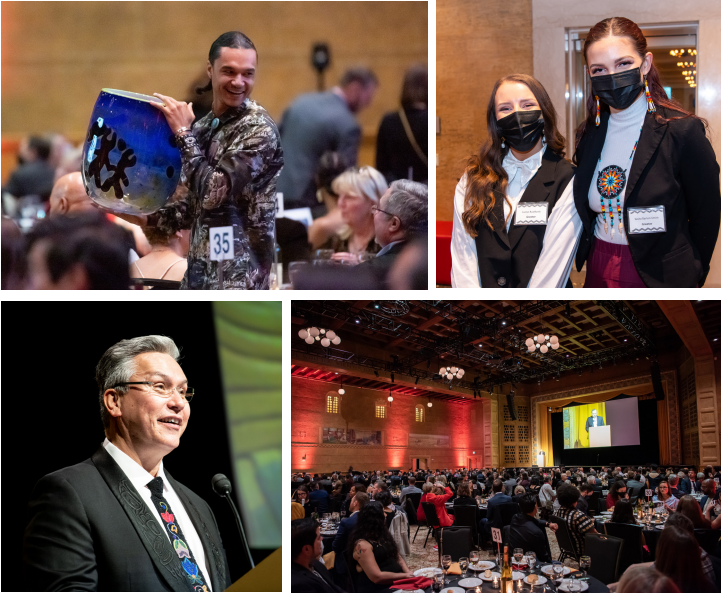 Join In The Celebration
If you missed our virtual livestream, you can watch it here!
Program starts at: 35:44
Our 2022 Sponsors
Special thanks to our 2022 NAYA Gala Sponsors for your vital support!